It's currently just 24 degrees Fahrenheit here in Boise and thus not much is happening on the foraging front. Still, I took my own advice and got outside for a walk yesterday in the January sun.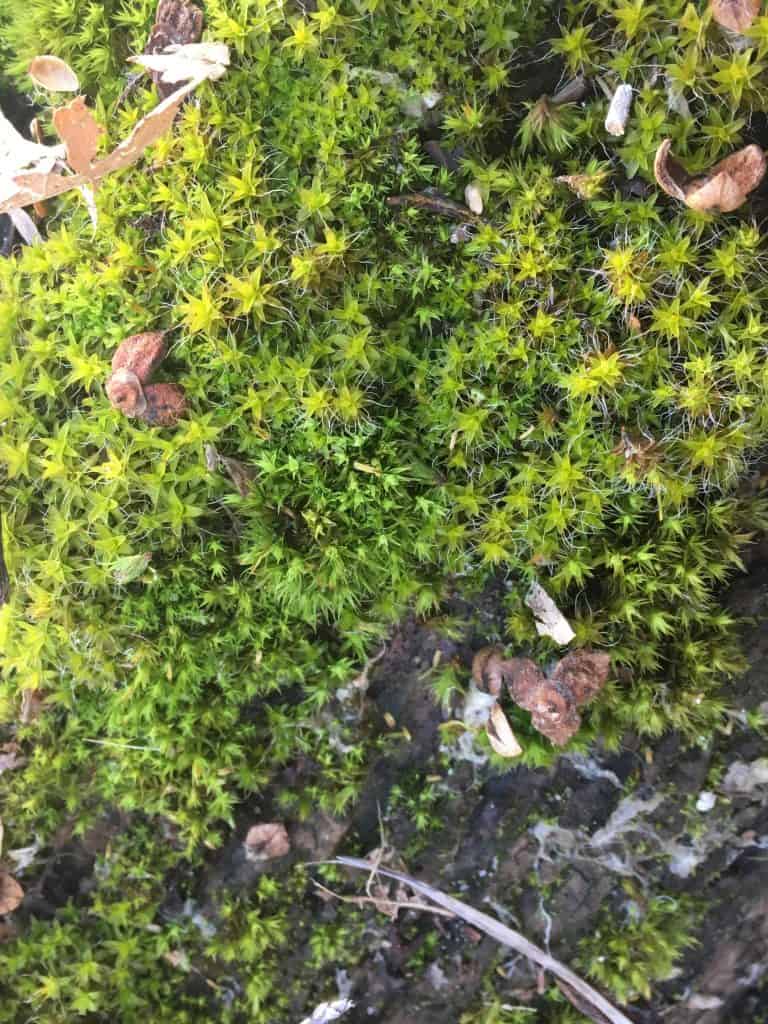 The moss at least was still bright green and it prompted me to forage (ha ha!) for some poetry featuring the tiny plant. I'm so glad I did because I came across CA Guilfoyle and her gorgeous nature poetry. She features the Oregon and Arizona landscapes quite often; both places I love and haven't been to visit frequently enough in the past few years.
Rainforest

You were born of oceans,
glacial upheavals melting
a temperate forest of raining seas
I climbed your stair step moss
to see night stars mingle with fir trees
I watched through the night
only sleeping when stars did,
when birds came echoing
through your woods,
at first light, in mists of fog
verily I slept
in forest song
Sad to say I didn't even know we had rain forests right here in the temperate Pacific Northwest until I was an adult and got to wander through them surrounding my in-laws' home in Yachats, Oregon. This poem took me right back to those misty forests. I hope it helps your mind take a wander through the forest as well, even if your body has to endure the cold for a few more months. Spring is coming!
In the meantime, try to enjoy the quiet of the current season, and if you're hankering to go foraging, cottonwood tree buds are out and can be gathered and steeped in olive oil to make a comforting and healing salve. Just smelling the buds will transport you to spring! For a recipe, check out this one by my friend The Wondersmith. It uses several foraged ingredients you can easily gather throughout the year to remind you of abundant harvests.